At DMall Dental Care, we offer a wide array of dental services designed to meet all your oral health needs and aspirations. Our experienced team of dentists and specialists is dedicated to providing exceptional care in a comfortable and welcoming environment. Explore our services to discover how we can help you achieve and maintain a radiant smile.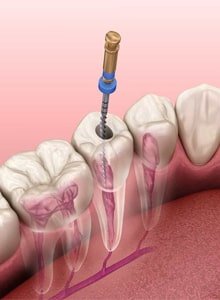 1. Root Canals: Preserving Natural Teeth
Our root canal treatments are aimed at saving your natural teeth from extraction. Our experienced endodontists employ advanced techniques to remove infected pulp, alleviate pain, and restore your tooth's health and function. We believe in preserving your beautiful smile for years to come.
2. Dental Implants: The Permanent Solution
Regain your confidence and chewing ability with dental implants. Our skilled implantologists offer personalized solutions for single, multiple, or full-mouth dental implant treatments. Discover the transformative power of permanent tooth replacement.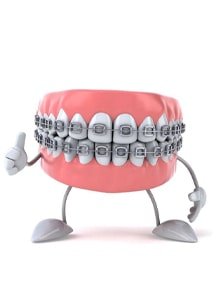 3. Orthodontics: Straightening Smiles with Precision
Orthodontic treatments are not just about aesthetics but also play a crucial role in your oral health. Our orthodontists provide orthodontic solutions tailored to your needs, including traditional braces and modern clear aligners.
4. Invisible Braces: Discreet Alignment
For a more discreet orthodontic experience, we offer invisible braces, a virtually invisible solution for correcting misaligned teeth. Achieve a straight smile without the appearance of traditional braces.
5. Smile Designing: Your Dream Smile Awaits
Your smile is your most valuable accessory. Our smile designing services combine art and science to create a smile that perfectly suits your facial features and personality. Enhance your confidence and make a lasting impression with a beautifully designed smile.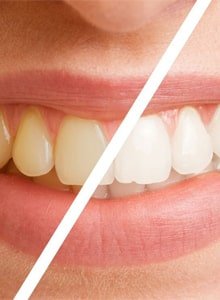 6. Teeth Whitening: A Brighter, Whiter Smile
Revitalize your smile with our teeth whitening services. Our in-office and at-home treatments can remove stains and discolorations, leaving you with a whiter, brighter, and more youthful-looking smile.
7. Crowns and Bridges: Restoring and Enhancing
Our custom crowns and bridges are designed to restore damaged teeth or fill gaps caused by missing teeth. These restorations look and function like natural teeth, ensuring a confident and functional smile.
8. Your Comprehensive Dental Solution
Our commitment to your oral health goes beyond these services. Whether you need periodontal treatments, oral surgery, or pediatric dentistry for your little ones, we have the expertise to address a wide range of dental needs. Your comfort and well-being are our top priorities.
At DMall Dental Care, we take pride in our patient-centered approach, using cutting-edge technology to ensure precise and pain-free treatments. We're dedicated to helping you achieve and maintain a beautiful, healthy smile that lasts a lifetime.
Ready to experience exceptional dental care? Schedule your appointment today, and let's embark on a journey towards optimal oral health and a confident, radiant smile.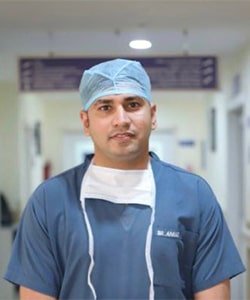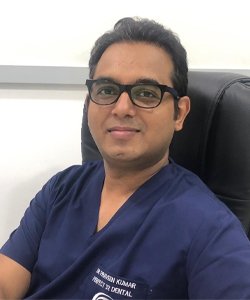 Dr. Praveen Kumar
(MDS, Ficoi)
Don't suffer through pain! We offer same-day appointments for all patients. We'll get you on the books and into the office ASAP.